Cloud Based Services
The term cloud is a broad category that encompasses the myriad IT resources provided over the internet.
What is cloud-based technology?
The first sense of cloud services covers a wide range of resources that a service provider delivers to customers via the internet, which, in this context, has broadly become known as the cloud. Characteristics of cloud services include self-provisioning and elasticity.
The usage of cloud services has become closely associated with common cloud offerings, such as software as a service (SaaS), platform as a service (PaaS) and infrastructure as a service (IaaS).

Make the change to better technology management
We understand that every business is unique, and no one service plan fits all.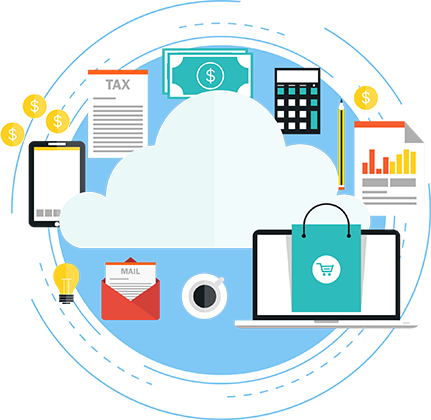 ResearchCave Technology Ltd. provides these services to their customers
SaaS: A software distribution model in which applications are hosted by a vendor or service provider and made available to customers over a network, typically the internet. Examples include G Suite -- formerly Google Apps -- Microsoft Office 365, Salesforce and Workday.
PaaS: Refers to the delivery of operating systems and associated services over the internet without downloads or installation. The approach lets customers create and deploy applications without having to invest in the underlying infrastructure. Examples include Amazon Web Services' Elastic Beanstalk, Microsoft Azure -- which refers to its PaaS offering as Cloud Services -- and Salesforce's App Cloud.
IaaS: Involves outsourcing the equipment used to support operations, including storage, hardware, servers and networking components, all of which are made accessible over a network. Examples include Amazon Web Services, IBM Blue mix and Microsoft Azure. SaaS, PaaS and IaaS are sometimes referred to collectively as the SPI model.