Business process automation
Business process automation (BPA) is defined as the automation of complex business processes and functions beyond conventional data manipulation and record-keeping activities, usually through the use of advanced technologies.
Business process automation focuses on "run the business" as opposed to "count the business" types of automation efforts and often deals with event-driven, mission-critical, core processes. BPA usually supports an enterprise's knowledge workers in satisfying the needs of its many constituencies.
BPA is designed to maintain efficiency and increase the stability and operational productivity of an underutilized workforce by integrating business critical software applications. BPA works by analyzing critical and non-critical business processes and their relationship and dependency on other business processes and external partners, in addition to developing or sourcing automated software and computing processes.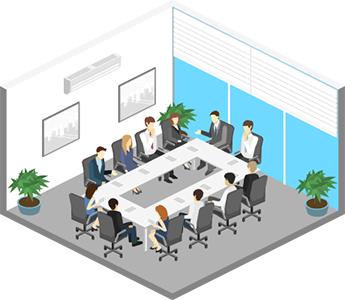 BPA is based on three fundamental principles
Orchestration: Allows organizations to build systems that provide centralized management of its enterprise computing architecture.
Integration: Amalgamates business functions by ensuring the BPA system is spread across the process-centric boundaries of an organization.
Automated execution: Reduces multiple tasks with minimal human intervention.
Business process automation (BPA) is an organizational transformation that aims to drive efficiency, provide transparency and facilitate compliance for repeatable processes. Organizations use automation in many forms—from simple employee onboarding to complex accounts payable processes—to eliminate the need for employees to route paper from one physical location to another for recording, work processes or approvals. With today's leading automation software, any manual paper process can be automated to achieve these goals. Key elements to identify a process for automation:
The process requires consistency across the organization
The process is repeatable
The process needs to be free from error, every time
It isn't just about replacing paper with PDFs—business process automation aims to make processes more cost-efficient, streamlined, error-proof and transparent. With automated processes in place, organizations save time and ensure best practices are implemented to improve overall operational efficiency.